Phenomenal Flavor. Zero Waste.
Firefly's dynamic convection technology delivers rich flavorful vapor in seconds with absolutely zero waste. The Firefly 2 cools down as fast as it heats up, so each draw is its own controlled session so you get the best from every draw, and since this vaporizer only activates and heats when you inhale you truly never waste your material.
The Firefly 2 portable vaporizer is sleek and simple: operated by simple inhalation and with no buttons to push; held tightly closed by a magnetic lid, easily removable to reveal a surface that's easy to clean; houses a borosilicate glass bowl to put your herbs and flowers, or place the provided concentrate pads with your favorite traditional e-liquids. This dual dry herb and concentrate vaporizer is the pinnacle of design, form, and function. This vape is a petite 5" x 1" x 1", easily fitting in the palm of your hand and able to be tucked away into a pocket.
Ready to go in just 3 seconds, it's always ready when you are. The unit only takes a mere 45 minutes to reach full charge. The kit comes with everything you need to start truly enjoying vapor on the go including two batteries that you can swap out so you never run out of power!
Included with this Kit
Firefly 2 Vaporizer
2x Rechargeable Batteries
Charging Dock
USB 3.0 Cable
Cleaning Kit
3x Concentrate Pads
This is one smart Vaporizer
The Firefly 2 has a companion app for iOS or Android and offers an unprecedented level of vapor customization! Make personalized device settings, control the temperature of your Firefly 2 within an enhanced range from 200° to 500°, and get answers to any questions you might have about your device all on your phone!
Experience the Best Flavors from your Herbs and Concentrates
Flowers and concentrates get their flavors from terpenes. To truly experience the best your strain has to offer those terpenes must be heated to be released, but not instantly or at only one temperature. Not all vaporizers are built to take full advantage of this.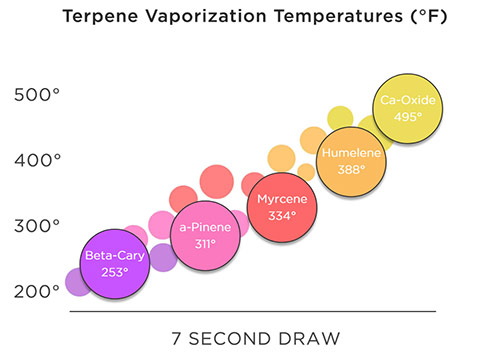 The Firefly 2 portable vaporizer unlocks the full extent of terpenes from any herb, flower, or concentrate you put in it by heating its oven through a dynamic range of temperatures with every inhalation, ensuring that terpenes across the spectrum are released for the most flavorful experience you could hope for from a vaporizer.