Glow in the Dark Silicone Ashtray
This will soon be your new best friend at your pad! These ash trays are made 100% of high-grade silicone which is stain-resistant and heat-resistant up to 500 degrees, much hotter than any cigarette could ever get. The built-in snuffer in the center will make it easy to extinguish any lingering flames. The body of this ashtray lies flat on any surface (and has a little grip to it) and has 3 contours along its wall for holding your cigarettes as they smolder.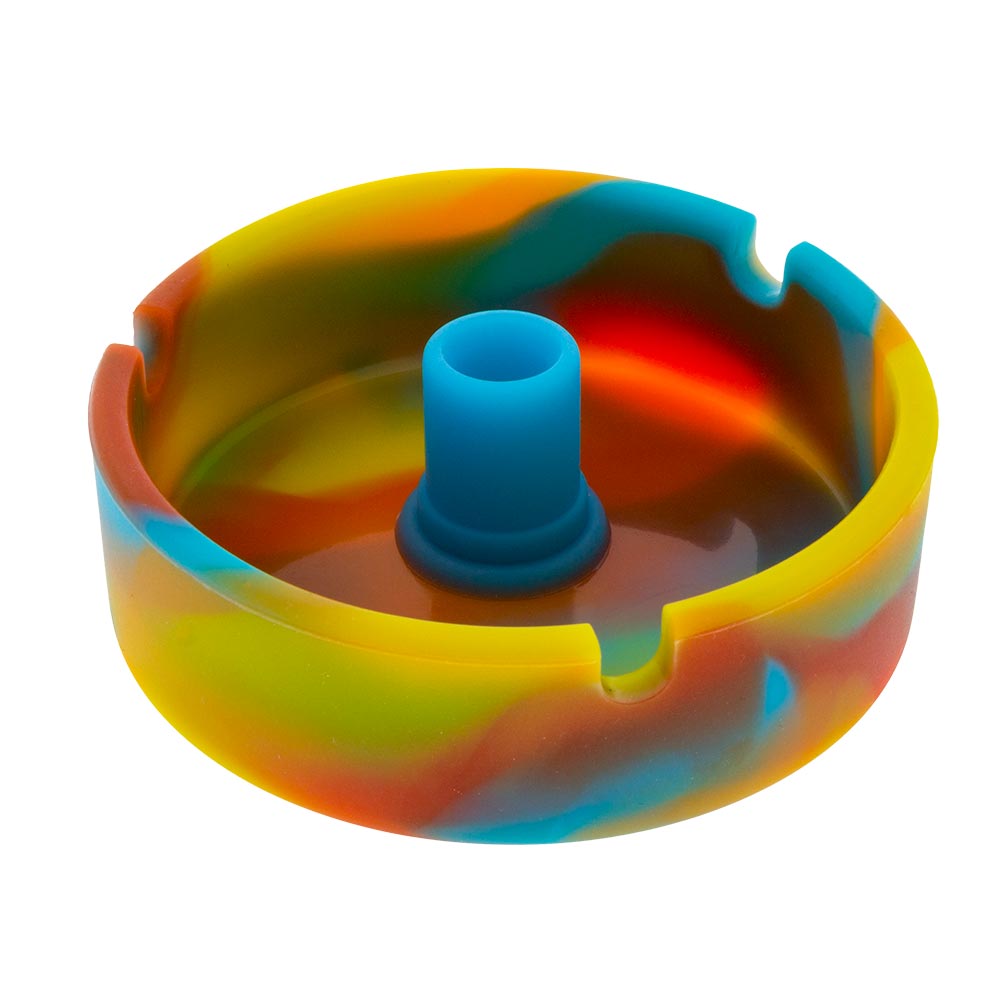 As an added bonus, they glow in the dark! Every style of these ash trays glow in the dark and retain their glow for several minutes, making them great companions. Their glowing feature also means they are UV-reactive, although some colors shine brighter than others under a black light.
Available in assorted colors.
Order 12 for a display box.
Low price and good quality.